ONE ROOM CHALLENGE FALL 2023 // Week 2
The One Room Challenge® is a biannual event every spring and fall. Everyone with a blog or Instagram account is welcome to join the fun as a Guest Participant (ME!) by registering for the event with the room or space you plan to transform. Every Wednesday during the event, which lasts eight weeks, we link our weekly project updates on this site, and spectators and fellow participants can easily follow along by browsing the linkup page.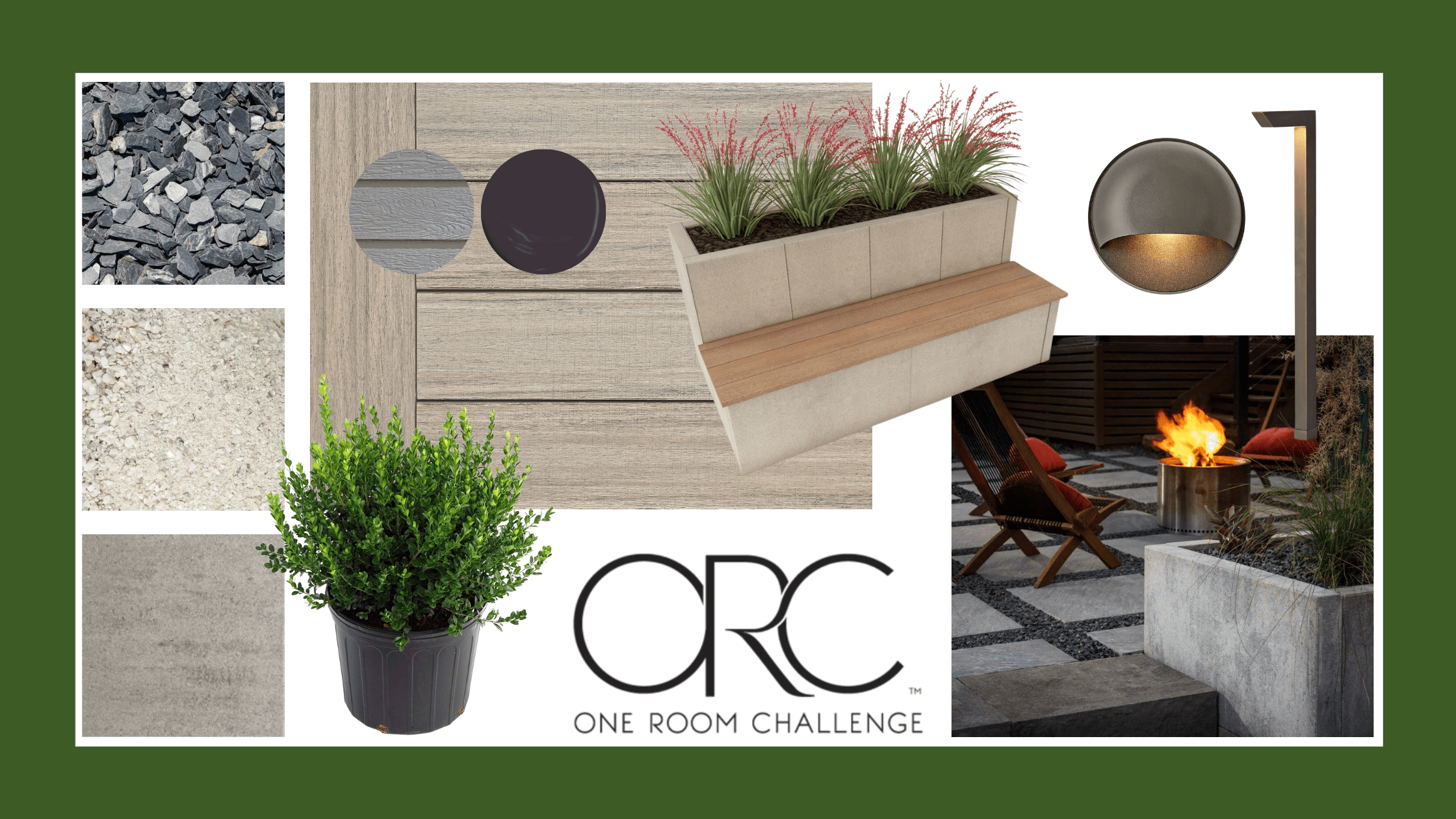 Hey there, I'm Melissa! I'm an Interior + Architectural Designer and founder of Indigo Ink Designs. In 2012, we bought a purple, 19th century, 2-flat home in sad shape. We've spent the past decade renovating this Victorian-turned-modern #purplehouseproject near Chicago into my dream home. (I say my dream home, because I dream up all the crazy ideas I want to execute, and my family is just along for the ride!)
It's Week 2 of the #ORC, and this week I'm sharing my wishlist, project considerations + constraints, a few things I've edited out, and my material #moodboard (furnishings moodboard coming up in a couple of weeks) for the Outdoor Oasis!
If you missed our Week 1 post, go back and check it out here to see our site photos, description of the project scope, and where we're headed!
WISHLIST, CONSIDERATIONS, AND CONSTRAINTS
SHADE!!! The back of our house is west-facing, so it gets hot afternoon/evening sun, and since our siding and doors are dark colored, the face of the house just radiates heat.🔥So a couple of considerations here: I want some new plantings to grow and start to shade the back of the house, and a pergola to sit outside and enjoy the outdoors–without baking in the sun. Because let's face it, who likes to sit and sweat in the direct sun?! Not me! Plus, sunburns–no thanks, so… shade, please! This is where we will also have a dining area for outdoor mealtime. 
Modern deck. Our house is raised up a half level, so we need a way to step down to ground level, but since we also have a guest suite on the same elevation of the house with a sliding glass door, I wanted to unite them, making it feel like part of the same unit, and not so much like an addition. The siding of the house has already been replaced (in a previous renovation), so whatever we do here has to work with that, both material and color-wise. 
Another piece of this is to maintain the modern clean lines of this deck, I want to avoid railings. Yes, there are many cool-looking modern railings we could consider. However, I want to look further and try something else. An obstacle here, though, is those darn building codes–the rules that keep people safe (yeah, yeah, I know. kinda important…), but I'll work around them, in a safe way, of course! 
Firepit + Seating. I would like a firepit to sit and lounge around with friends and family when entertaining or hanging out in the evenings. I am not planning on running a gas line and doing a permanent structure, more of a fire bow-type unit rather than a built-in pit. Which leads us to…
Integrated seating. I'm creating integrated seating, so it's not a huge pile of furniture; some of it feels like a natural part of the crafted landscape. The seating will also work with planters so that they are integrated and built together.
Landscape & Hardscape. I'm Melissa, and I'm a serial plant killer. We also need plants to soften the perimeter of the yard, though. So the goal is to bring in plants that are low maintenance, bring in color, and (key!) are easy for plant dummies, like me! I want to add large stone steppers spread across the ground level to create a patio space, and top it all off with glowing low-voltage lighting!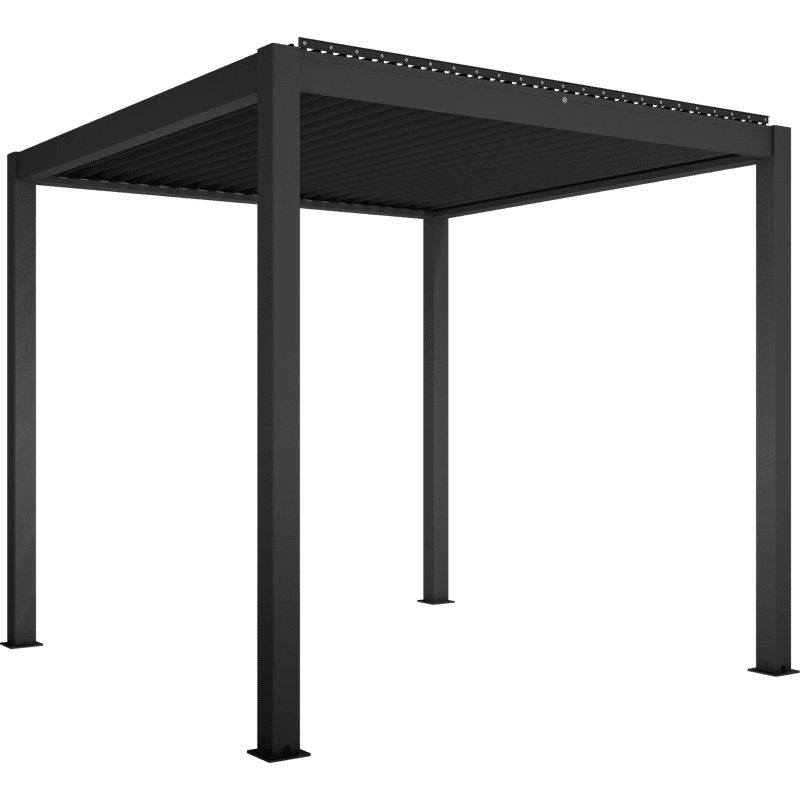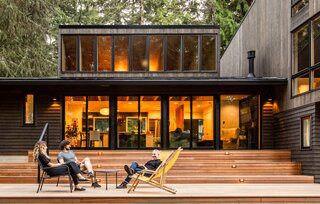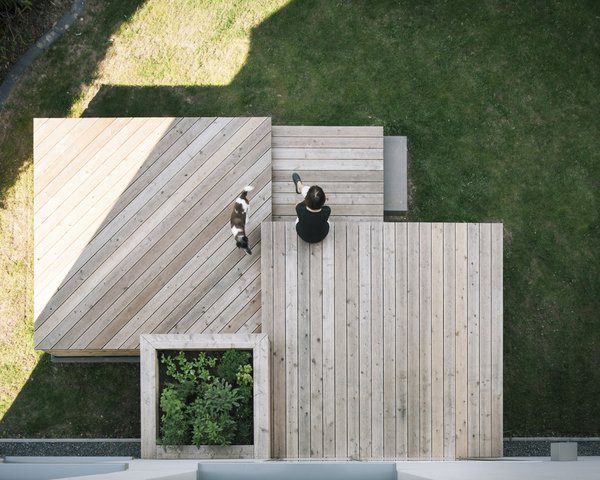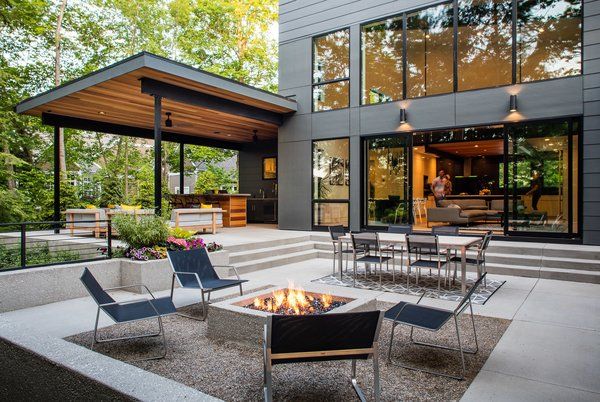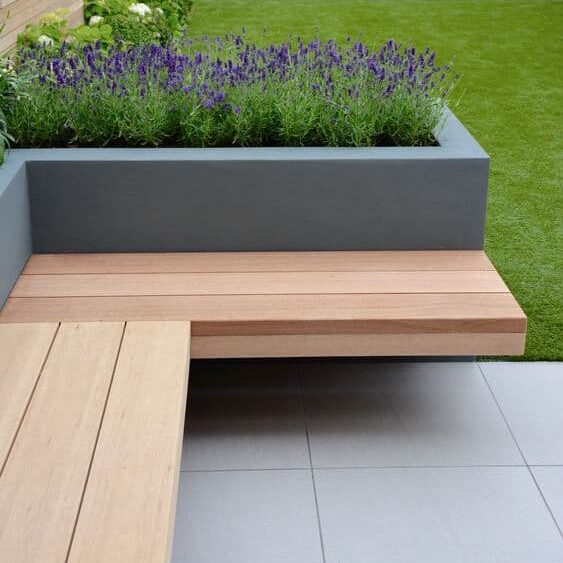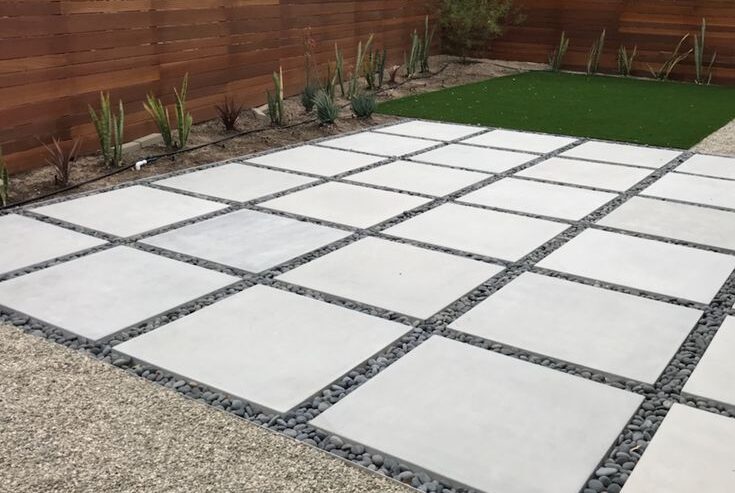 EDITS
There are some pieces of the puzzle that I had to edit and cut from my wishlist, and we will just have to do without.😢
I had wanted an outdoor shower, to clean up after a day at the beach, or just playing and working outside in the yard. This is one we decided wasn't as much of a priority, and we could cut it from the project list.

Ever since we lived in California, I have wanted a wood-fired pizza oven in our outdoor space. Maybe one day we will add this piece, but for now, our regular grill will have to do.

I would also LOVE to have a plunge pool. However, this is a battle I just am not going to win in our household, and I've gotten quite a few other wins to celebrate!
MATERIALS
Let's talk materials! How is this all going to look?! Let's be honest; that's what I really care about.😉
Deck: TimberTech composite decking, and I've selected French White Oak color.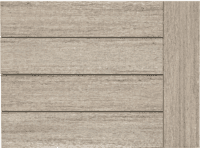 Patio: Belgard 24" steppers, surrounded by slate gravel (I think?)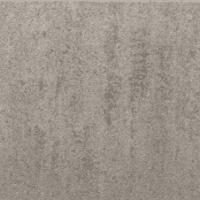 Built-in seating and built-in planters: Considering two options: Belgard Artforms or Unilock which will give us different looks, but I am still finalizing this aspect of the design.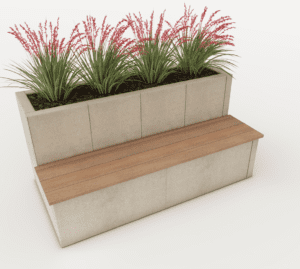 Lighting: Path Lighting, Deck Lighting, and Wall lights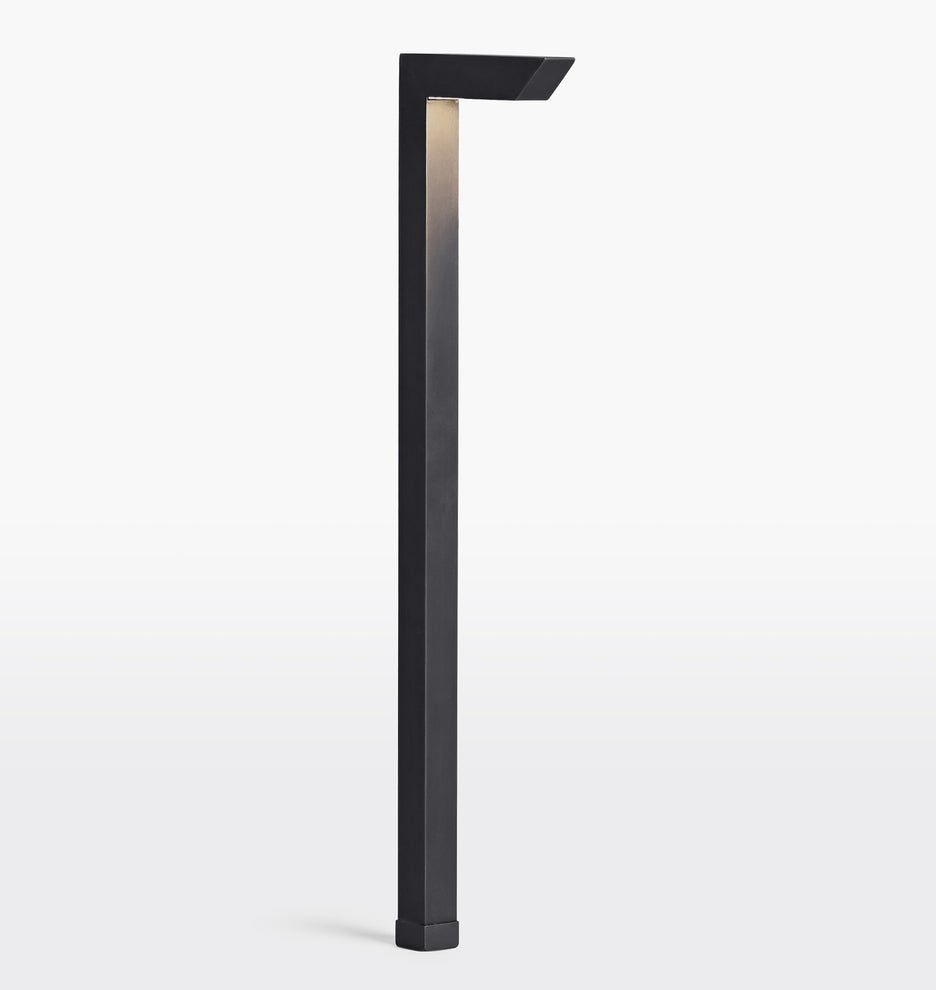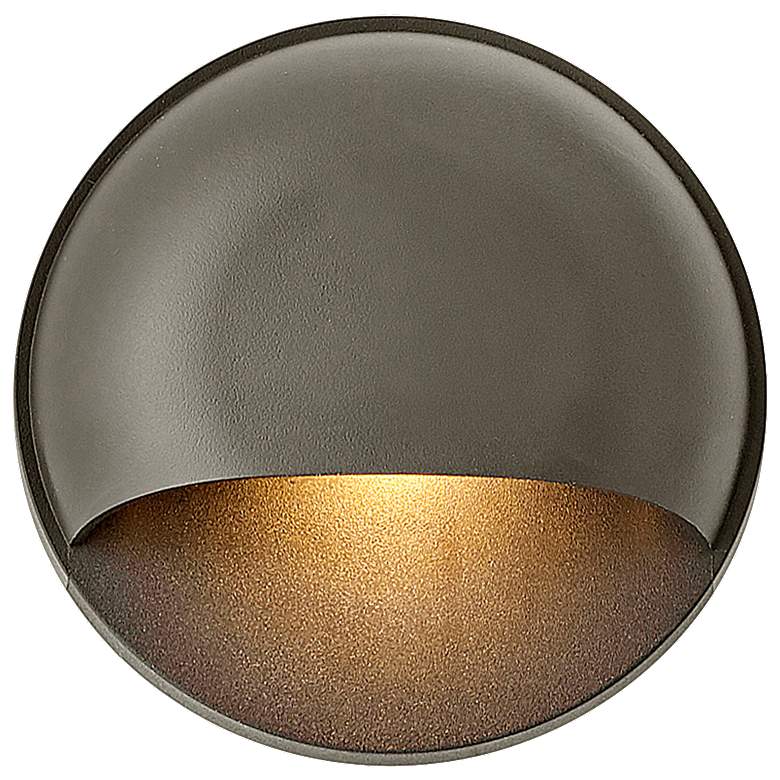 MOODBOARDS
Here, you can see it all pulled together. This starts to give you a feel for the look and feel of the design as we put it together. There will be a mix of natural tones, color in the landscaping (as well as some furnishings) and textures through it all.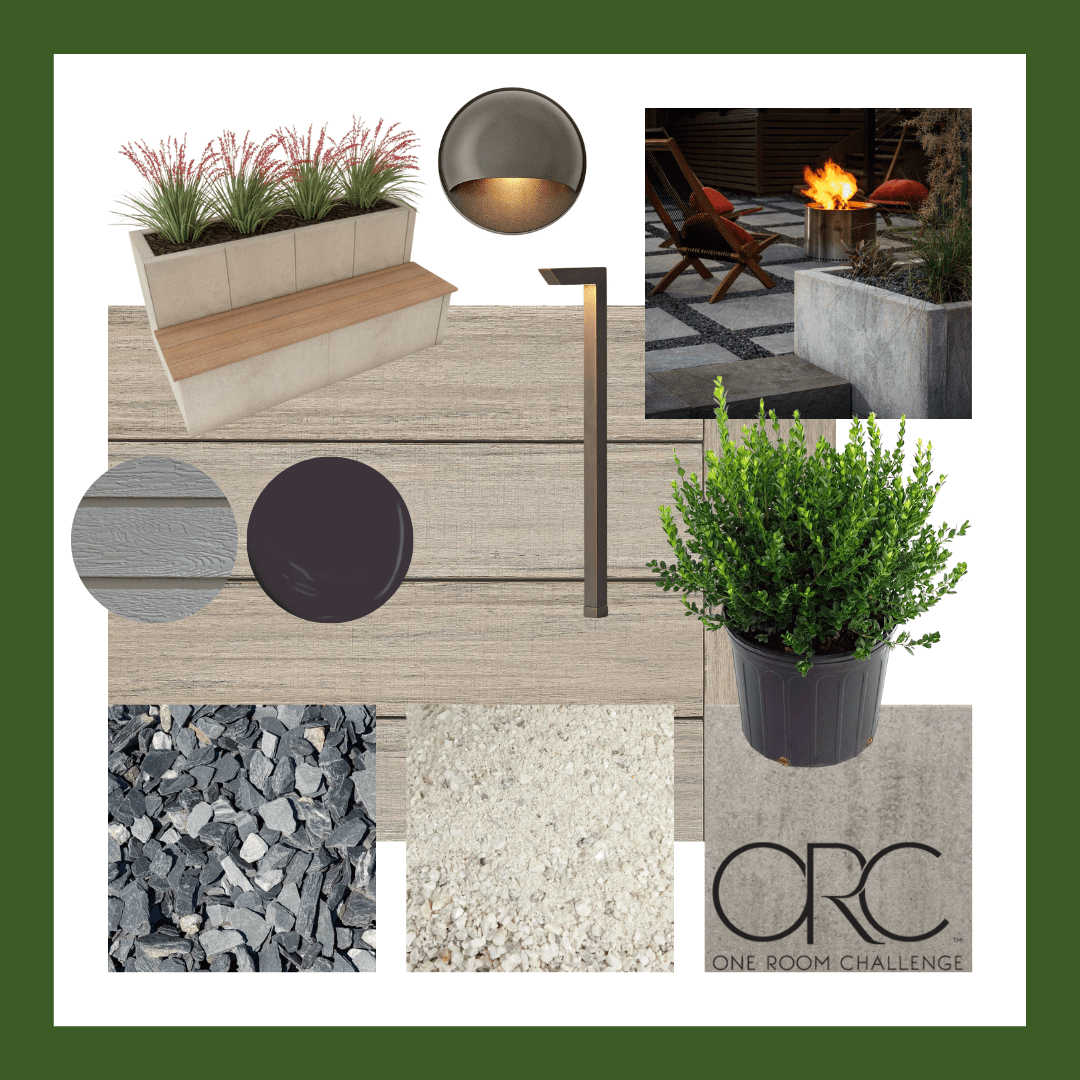 Circle back with us next week when we'll reveal our landscape layout and renderings as we show off our full vision for the Outdoor Oasis! I'll also talk about how to interview contractors–what to ask, how to prepare, and red flags. Lots of good content coming up!
Be sure to check out the One Room Challenge® page for other great designers, and follow along with their project journeys over the next eight weeks!